Explore the Best Fashion Brands Worldwide
4 min read
Fashion is not merely about clothing; it's an expression of art, culture, and innovation. The world of fashion is adorned with an array of Fashion brands that have carved their unique identity on the global stage. From haute couture to streetwear, each brand brings its distinct charm and style, catering to diverse tastes and preferences. In this captivating journey, we will explore some of the best fashion brands worldwide, renowned for their creativity and timeless appeal.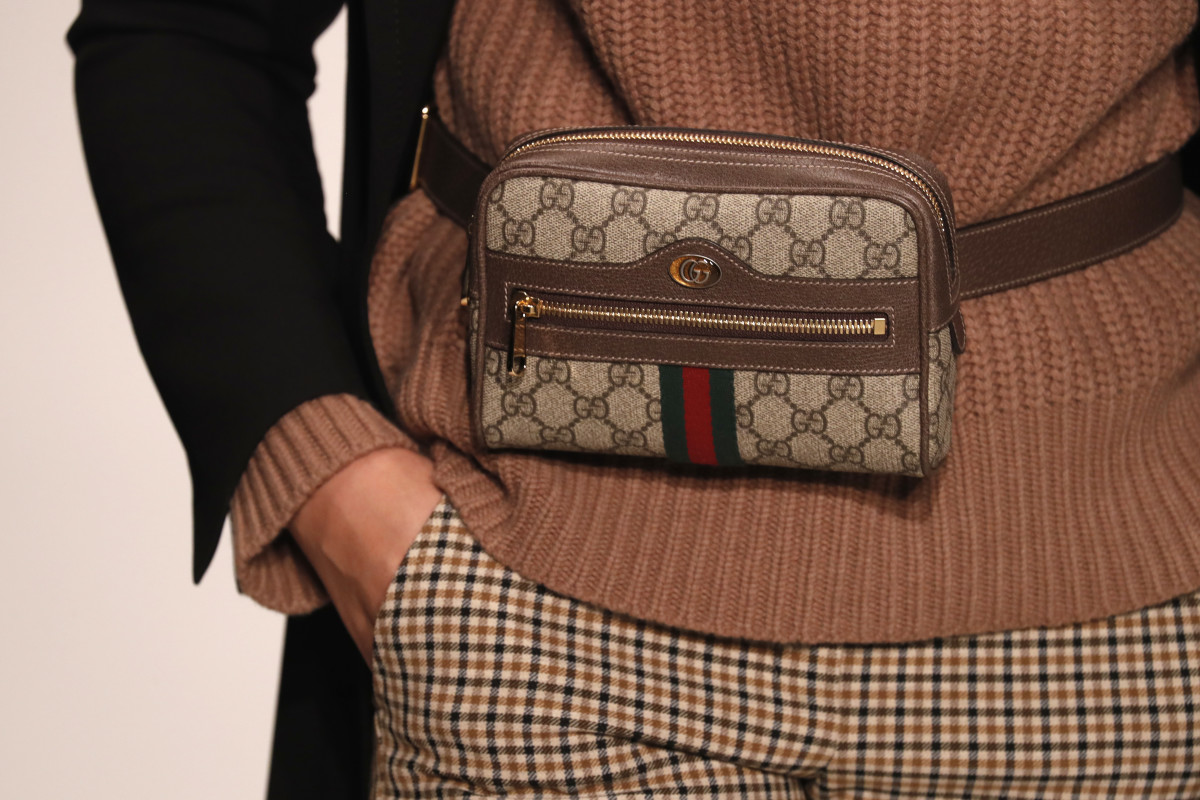 1. Chanel
When it comes to iconic fashion brands, Chanel reigns supreme. Founded by the visionary Gabrielle "Coco" Chanel, this French luxury brand has been a symbol of sophistication since its inception. Known for its elegant and chic designs, Chanel has given the world timeless pieces like the little black dress, the classic quilted handbag, and the sophisticated tweed suit. With their commitment to craftsmanship and attention to detail, Chanel continues to set the benchmark for haute couture and timeless elegance.
2. Gucci
From its humble beginnings in Florence, Italy, Gucci has risen to become one of the most sought-after luxury fashion brands globally. Known for its bold and eclectic designs, Gucci embraces a fusion of tradition and contemporary flair. Their iconic double-G logo and signature green-red-green stripes have become synonymous with luxury and opulence. Under the creative direction of Alessandro Michele, Gucci has undergone a Renaissance, captivating fashion enthusiasts with whimsical patterns, embellishments, and daring silhouettes.
3. Balenciaga
Founded by the Spanish couturier Cristóbal Balenciaga, this eponymous brand is celebrated for its avant-garde designs and architectural silhouettes. Balenciaga has left an indelible mark on the fashion industry, known for its oversized garments, chunky sneakers, and off-kilter tailoring. Under the creative direction of Demna Gvasalia, the brand has pushed boundaries and challenged conventional norms, appealing to the bold and the fashion-forward.
4. Prada
A quintessential Italian luxury brand, Prada is renowned for its minimalist designs and clean lines. Founded by Mario Prada in 1913, the brand has evolved into a symbol of contemporary elegance. Prada's black nylon backpack and Saffiano leather accessories have become iconic staples in the world of fashion. With a keen focus on craftsmanship and innovative materials, Prada continues to redefine modern luxury.
5. Off-White
Helmed by the creative genius Virgil Abloh, Off-White has taken the streetwear scene by storm. Blending urban aesthetics with high fashion, the brand has gained a cult-like following among the millennial and Gen Z generations. Known for its iconic diagonal stripes and quotation marks, Off-White's designs exude a rebellious and contemporary vibe. The brand's collaborations with Nike, Ikea, and other cultural icons have solidified its position as a trailblazer in the fashion landscape.
6. Hermès
Synonymous with craftsmanship and luxury, Hermès is a French fashion brand revered for its exquisite leather goods, silk scarves, and iconic Birkin and Kelly handbags. With a history dating back to 1837, Hermès continues to stand as a symbol of refined elegance and timeless sophistication. Each product is meticulously handcrafted by skilled artisans, making every Hermès piece a true work of art.
7. Versace
Founded by the late Gianni Versace, Versace is a powerhouse in the fashion industry, known for its bold designs and vibrant prints. The brand's Medusa logo and opulent Baroque motifs have become iconic symbols of luxury and allure. Under the creative direction of Donatella Versace, the brand continues to embrace sensuality and glamour, attracting celebrities and fashion enthusiasts worldwide.
8. Saint Laurent
With its rock 'n' roll aesthetic and edgy designs, Saint Laurent has left an indelible mark on the world of fashion. Founded by Yves Saint Laurent in 1961, the brand's rebellious spirit has continued under the helm of Anthony Vaccarello. Known for its sleek tailoring, statement-making accessories, and daring designs, Saint Laurent appeals to those with a taste for bold and unapologetic fashion.
9. Dior
Christian Dior's eponymous brand, Dior, has been synonymous with French elegance and femininity since 1947. The brand's New Look collection revolutionized post-war fashion, reintroducing luxurious fabrics and voluminous silhouettes. Today, Dior continues to enchant fashion enthusiasts with its timeless designs, from haute couture to ready-to-wear collections.
10. Burberry
Founded in 1856, Burberry is a British heritage brand known for its iconic trench coats, classic check patterns, and refined designs. Combining traditional craftsmanship with contemporary elements, Burberry has retained its status as a symbol of British luxury and style.
In conclusion, the world of fashion is an enchanting tapestry woven by these extraordinary Fashion brands. Each brand brings its unique perspective and design ethos, captivating fashion enthusiasts around the globe. From haute couture to streetwear, these iconic names continue to shape the industry and inspire generations to come with their creativity and innovation. Explore the best fashion brands worldwide and immerse yourself in a world of elegance, opulence, and cutting-edge style.