Cricket Whites: The Timeless Tradition of Elegance and Sportsmanship on the Field
3 min read
Cricket, also known as the "gentleman's game," is a game that has a strong tradition and sense of sportsmanship. The striking clothing known as "cricket whites" is one of the most recognisable representations of this revered sport. Cricket whites are a classic component of the game that have stood the test of time, expressing a feeling of tradition, teamwork, and fair play. We shall examine the significance of cricket whites in this article, as well as their development and long-lasting effects on the game and its participants.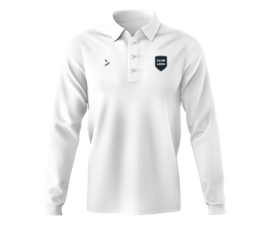 A Sign of Tradition and Unity:
During Test matches and other classic formats of the game, players are required to wear cricket whites as their normal attire. Long pants, a white shirt with a collar, and white cricket shoes make up the standard attire. Cricket players wear whites that are straightforward and consistent, overcoming personal differences and putting an emphasis on teamwork. When players don their whites, they join a long-standing custom that links them to cricket's illustrious past.
Reflecting the Sportsmanship Spirit:
Cricket whites are more than just a uniform; they stand for the sportsmanlike character that underlies the entire game. The spotless white uniform is a monument to the virtues of respect, honesty, and fair play that cricket upholds. In order to retain the traditions of cricket's "spirit of the game," players wearing cricket whites are required to conduct themselves with the utmost respect for the game, their opponents, and the umpires.
The development of Cricket Whites
Cricket whites have their roots in the sport's early years, when the majority of matches were played on grassy fields. The decision to wear all-white was made to increase visibility against the green background. Cricket whites have changed over time in terms of materials and design to accommodate current comfort and performance. Modern textiles have improved breathability, moisture-wicking capabilities, and flexibility, enabling athletes to perform at their peak levels while maintaining the look and feel of traditional garb.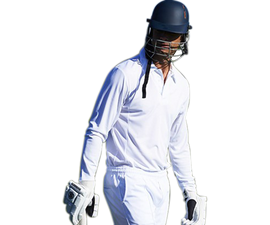 Test cricket customs:
The custom of wearing cricket whites is upheld in test cricket, which is renowned for its lengthy match duration and strategic gameplay. Test matches are the pinnacle of the sport, and for players, donning the whites for one has great significance. It stands for the prestige and honour of representing one's nation on cricket's greatest level.
An emblem for equality
Racial boundaries in cricket have been significantly lowered thanks in large part to cricket whites. Cricket used to be segregated based on race, and players of colour were sometimes refused the chance to represent their nations in Test matches. But as cricket whites evolved to be the de facto uniform for Test matches, they became a sign of equality that allowed athletes from all backgrounds to wear the whites and leave their mark on the game.
Taking Tradition Seriously:
Cricket whites have persisted as an essential component of the game despite the introduction of limited-overs formats and vibrant team uniforms. As a sign of respect for the history of the game, many cricketing nations, including England, Australia, and India, continue to uphold the custom of wearing whites in Test matches. When a Test match is played in traditional whites, it's typical to see a sense of veneration and nostalgia among players and spectators.
In conclusion, cricket whites serve as a symbol of the sport's enduring legacy of grace and sportsmanship. They represent cricket's core ideals of fair play, cooperation, and respect beyond just being a simple uniform. Players join a storied tradition that binds past, present, and future generations of cricket players in a common love for the sport as soon as they step onto the field in their immaculate whites. Cricket whites are more than just a piece of clothing; they are a symbol of the game's ethos, a celebration of its past, and an ode to the gentleman's game.